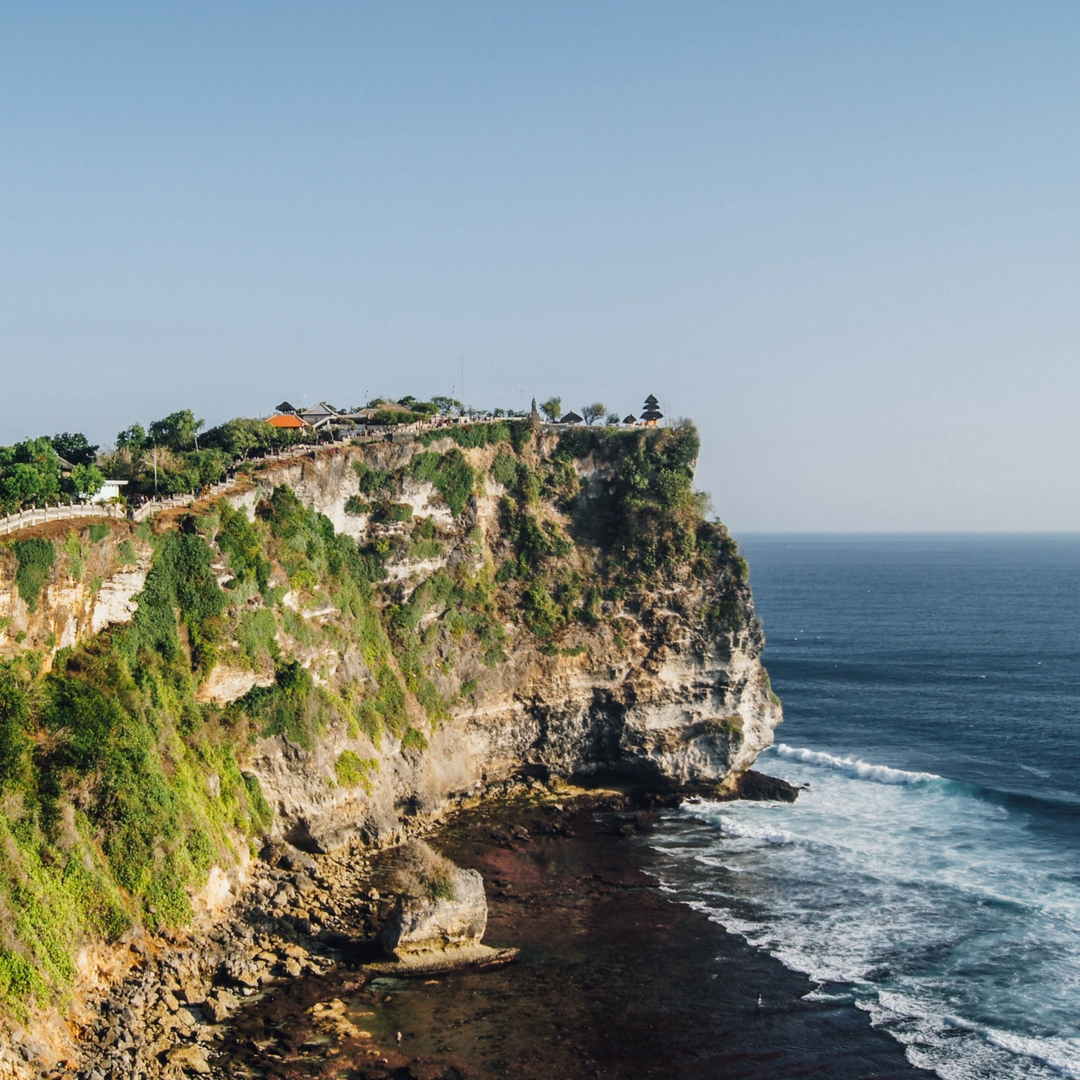 It's one of the most popular place on the south of Bali. The Uluwatu Temple is built at the end of a cliff with an amazing view on the Indian ocean.
We will organise you a driver for your day. First, you can spend your time to the Dreamland beach, and then go to the Uluwatu Temple for the sunset.
Moreover, ticket will be available for a local traditional dance show at 6pm. The price is 100 000 rps/pers. A performance not to be missed! The ticket office is on the central place (after the site entry and after gone down the way).
Location: Pecatu, South Kuta, Kabupaten de Badung, Bali