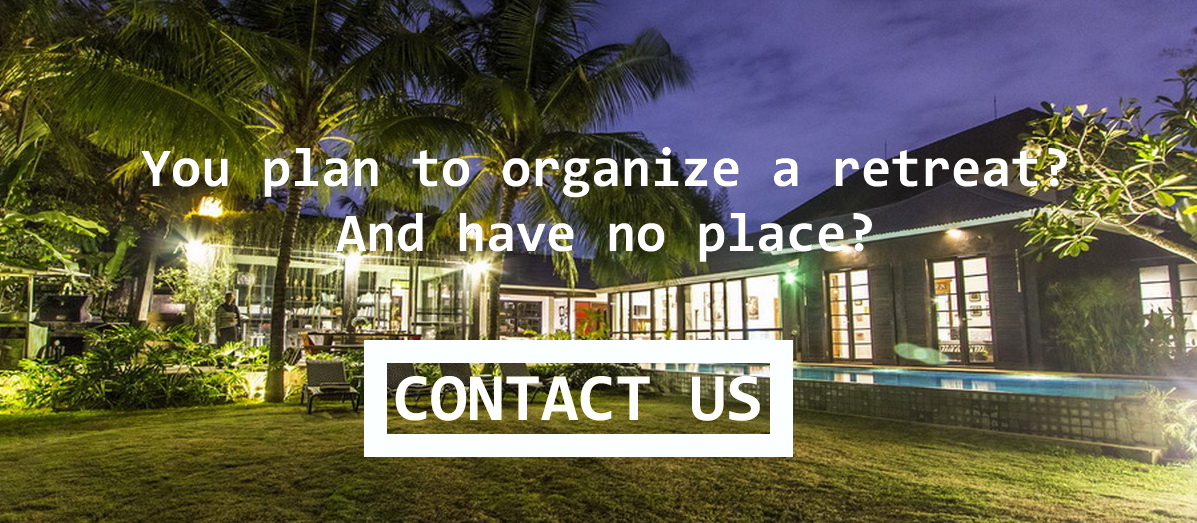 We have many possibilities to help you organize your retreat in Bali.
With a flexible bed arrangement, you will enjoy the most beautiful Balinese villa for a price feeting with your budget.There is a wide variety of accommodation available in the same private area: from 5 to 18 bedrooms with king-size or twin beds.
The 450 square meters main villas offer huge spaces to welcome everybody!
We support you with all the accommodation logistic:
Airport pick-up
Daily housekeeping
Linen, towels and basic product provided
Garden maintenance
Swimming pool maintenance
6 Staff members present every day to pamper your guest
Free flow fresh water / fruits
Healthy organic Meal organization (based on your preferences)
Activities, transport… (Depending on your needs)


Floorplan:
Please have a look at our Bumbak complex and Pulau complex floorplan.
Pricing:
Accommodation: from 75 to 110 USD/room/night
Meal: 30 USD/day/head (for 3 meals cooked by our chef) Retreat menu
Activities: Price on request
Transport: Price on request
For reservations & further information please contact us.