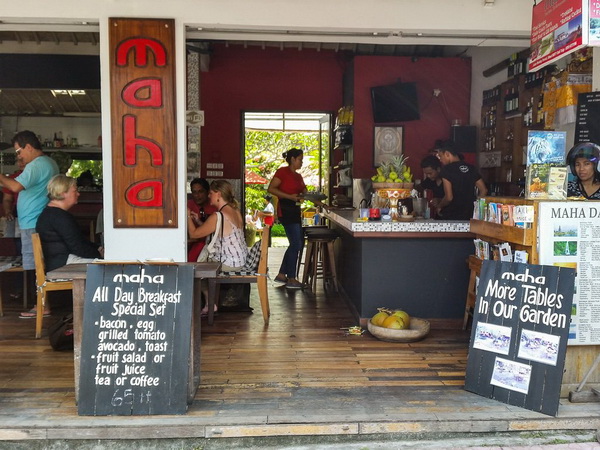 Dine in Maha's beautiful garden setting, you will feel a little like Alice in Wonderland – up close and personal with the cutest bunnies you will ever see! A great escape from a busy shopping day or after visiting the monkeys at the Monkey Forrest. Very good coffee.
Price: From $5 (for eggs, bacon, avocado, tomato and toast, as well as a fruit salad and any coffee of your choice)
Opening hours: Daily from 9am – 11pm.
Transport: Please let us know if you need transport & we will organize for you.
Location: Jalan Monkey Forest, Ubud